[
2018-06-20 updated broken link
]
This concludes from
Part 2a
, how a review of old posts sparked a living history from 50 years ago.
- - - - - - - - - - - - - - - - - - - - - - - - -
The testimony of Dr. Siegbert Becker 50 years ago dramatically exposes
today's
LC-MS.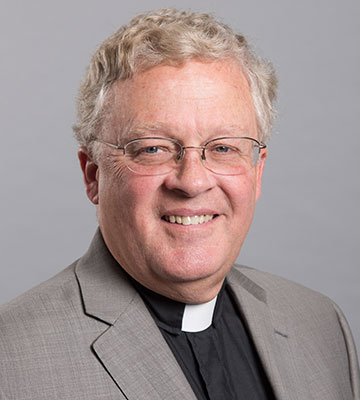 Rev. Daniel Preus
- sees no false doctrine
- on "Holiday"
Vice-President Rev. Dr. Daniel Preus
In 1999 Rev. Preus authored a good essay on the fall of the LC-MS in its past – "
LC-MS Holiday from History
". [
2018-06-19 updated broken link
] But I can no longer read this essay because the author
V.P. Daniel Preus
is now part of the "Holiday" that he wrote about! Becker's 50-year old essay (see
Part 2a
) dramatically tells the story of today's
Pastor Daniel Preus
, who was
formerly
a defender of truth. Here is a copy of the latest communication between Preus and layman
Harold Dagenhart
of Taylorville, N.C. as reported in the January 16, 2017
Christian News
– both a copy of the newspaper clipping and extracted text (text file
here
):
Let me highlight Mr. Dagenhart's wonderful
layman's judgment
:
"When he [

Daniel Preus

] asks me to identify the false doctrine, he is admitting that he sees none. His response is clear, he sees no false doctrine in the Kloha paper."
Not only is
layman
Dagenhart seeing clearly in regards to V.P. Rev. Daniel Preus, he is by implication correctly judging Prof. Kloha's teaching on the effect of variant readings as false doctrine. Mr. Dagenhart is just like the
layman "von Klencke"
who cried out against theologian Albrecht Ritschl († 1889). Could Mr. Harold Dagenhart of Taylorsville, N.C. be one of those "lay circles" that
Franz Pieper speaks about
, those who will keep the Church alive during struggles with
devastating false doctrine
– just like Dr. Siegbert Becker had to deal with
50+ years ago
?
==>> To Mr. Harold Dagenhart
As you read the great testimony of Dr. Siegbert Becker above, know this. You are standing on the Rock, that is the Word of Christ, just like Dr. Siegbert Becker did when he so masterfully exposed the LC-MS for what it was... and is now. You are exercising your God-given duty. As Walther says: "The Sheep Judge Their Shepherds".
Robert Preus:
"Walther and the Scriptures"
What irony! ... that at the upcoming
2017 Emmaus Conference
, who should represent C.F.W. Walther and his theology?... Rev. Dr. Daniel Preus. It was his own father,
Dr. Robert Preus
, who so wonderfully praised "
Walther and the Scriptures
" – Walther's teaching on the Inspiration, Infallibility, and Inerrancy of Holy Scripture in the pages of
Concordia Theological Monthly, November 1961
(text
w/ links
here
)
.
I have found fault with Robert Preus's weaknesses in other teachings, but
not
with this essay. On
page 685
, R. Preus references that same 1
886 Lehre und Wehre Foreword
of Walther quoted in the
last blog post
about the weeping lady:
"In his Foreword to Lehre und Wehre of January 1886 he takes note [pp. 1-2] of a statement of Professors Volck and Muehlau of

Dorpat

denying the inerrancy of the Bible. Had this statement been made in the 17th century a storm of protest would have arisen. But Walther observes in 19th-century Germany

not one word of protest from any theological faculty

."
... "
not one word of protest from any theological faculty
"! ... the
same as today
with Prof. Jeffrey Kloha in America's "Dorpat" -- St. Louis Concordia Seminary. Robert Preus chose well his sources to reveal the
true Walther
. — On the same page 685, Preus says
"What, then, does Walther mean by the inerrancy of Scripture? He means what the church has always meant, that all the declarative statements of Scripture are true, that they correspond to fact..."
Here Robert Preus is not just reporting what Walther taught,
he joins with the church of all times
in teaching the very same thing.
I recall some Valparaiso University students who were friends of my older brother when they visited our family during a school vacation time. They sounded quite strange – like they didn't believe the Bible. Thank God!... my brother hung onto and believed the Bible even unto death. — The
weeping
students that Prof. Becker reported above sound like me 40+ years ago!
And I thank God for the testimony of Dr. Siegbert Becker for it lives on today!... even if the LC-MS (and
CHI
) continue on
Daniel Preus's "Holiday from History"
.